It's not the usual soccer game, it's a fast-paced football game with hilarious fields, easy-to-learn controls and hard-to-master gameplay. Have fun with your friends and compete in online multiplayer matches! Kick, tackle your opponents and score GOOOOALS to climb the leaderboards!

IS THIS FOOTBALL?
Yes, but it's not the usual soccer game, it is a fun, physics-based pixel art game! Circle of Football is an arcade soccer game with easy-to-learn controls but a hard-to-master gameplay. You can play 1vs1 and 2vs2 online competitive modes, as well as local multiplayer matches. Every soccer field has a unique style, get ready to adapt!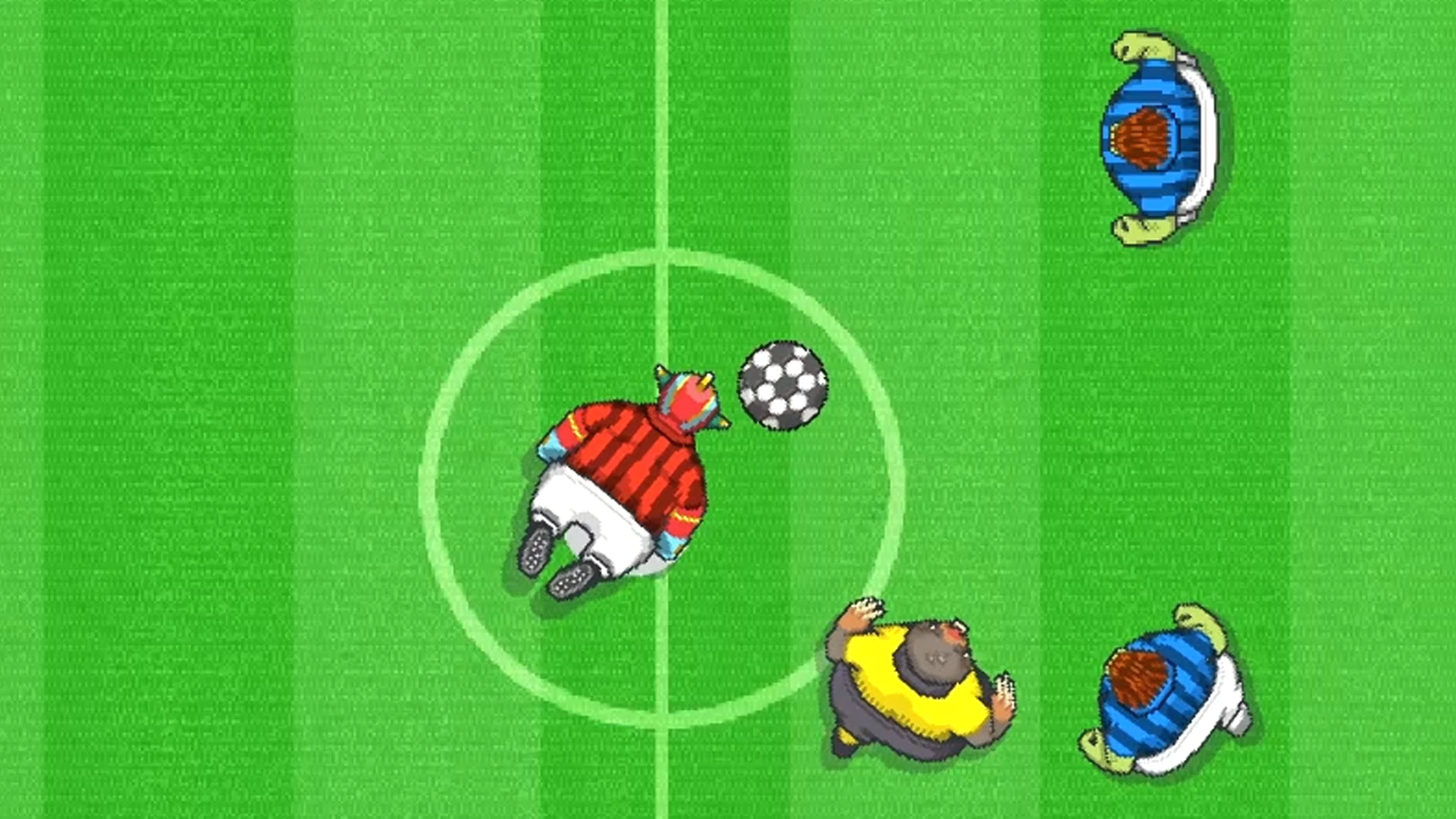 + A LOT OF DIFFERENT FIELDS
You can choose from 10 different stages! Airport, street and beach are just some of them.

+ FOOTBALL PLAYERS
You can pick between 8 different characters like the frog, the goat and even the strangest creature alive nowadays, the cosplayer.

+ USE YOUR HEAD
If your opponent takes control of the ball you can charge a super shot and hit them with your head to retake the ball!

+ PLAY WITH YOUR FRIENDS
You can play local multiplayer matches with up to 4 players. Challenge your friends in 1vs1 or 2vs2 games, Circle of Football supports up to 4 gamepads simultaneously.

+ ONLINE MULTIPLAYERS
You can play online with and against players from all over the world! Win matches and climb the leaderboard alone or with your premade.