Starsand is a mystic survival game set among the dunes of an arcane desert. An open-world full of danger, vast environments and mysterious happenings await you! Explore, hunt, craft, build – and SURVIVE.
Developed by
Tunnel Vision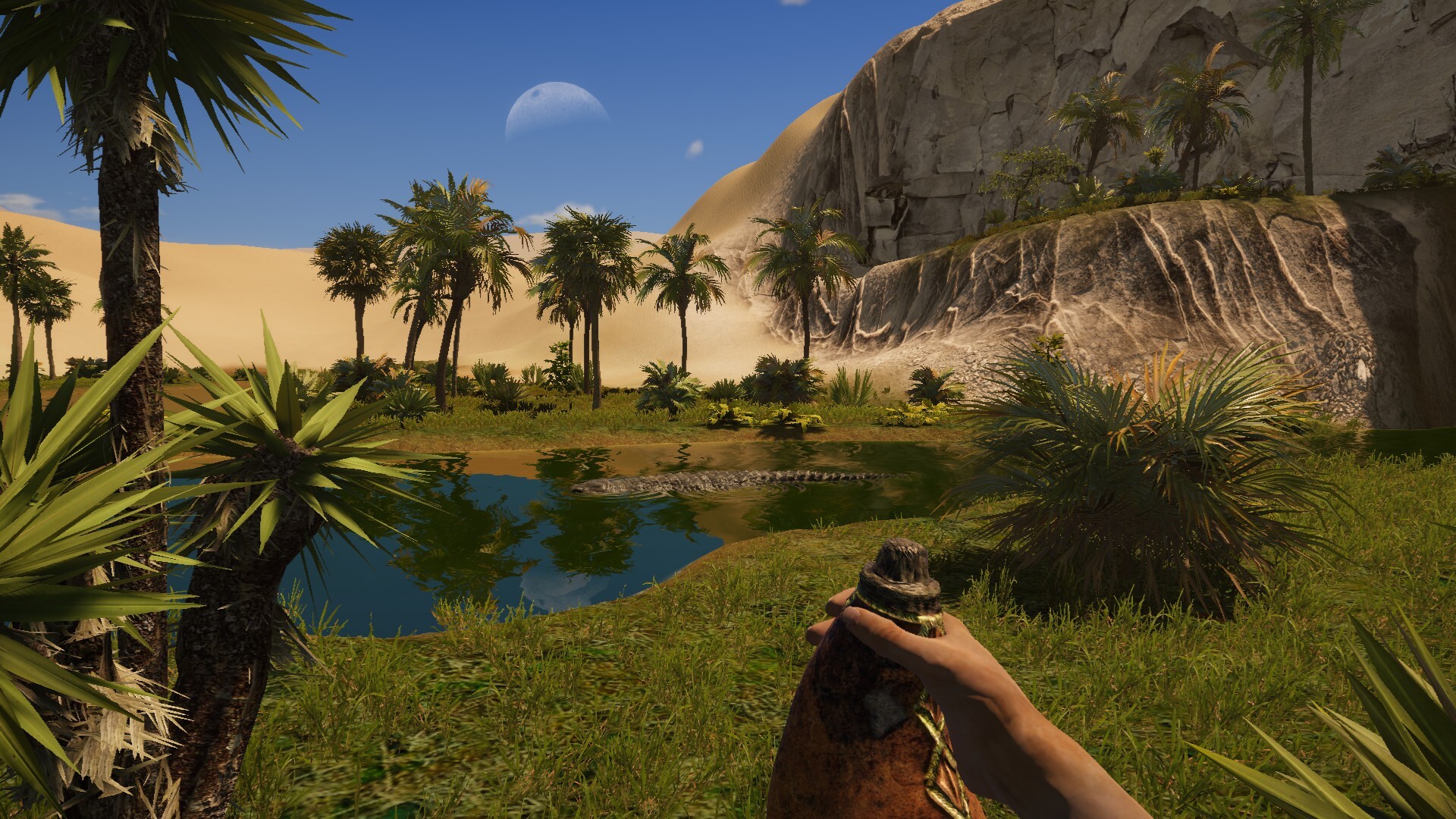 • Large open game world in an exciting desert setting with an area of over 64 km².
• The lovingly designed world, far away from civilization, holds many impressive monuments, artefacts, and creatures of the past, as well as modern times.
• Survival action par excellence! Weather and desert capers as well as terrestrial and extra-terrestrial enemies awaken the pure survival instinct!
• Gather, build, secure - for protection against heat, cold and the unknown enemy.
• Dynamic weather and day/night changes demand good planning, wise action, and a large portion of courage, especially in the desert.
• A mystical, thrilling story and the solving of numerous puzzles answer many open questions during the exciting journey into the unknown.